Equifax is a global information solutions company that uses trusted unique data, innovative analytics, technology and industry expertise to power organizations and individuals around the world by transforming knowledge into insights that help make more informed business and personal decisions. Headquartered in Atlanta, Ga., Equifax operates or has investments in 24 countries in North America, Central and South America, Europe and the Asia Pacific region. It is a member of Standard& Poor's (S&P) 500® index and its common stock is traded on the New York Stock Exchange (NYSE) under the symbol EFX. With a global legacy of over 117 years in the credit industry, in 2010, Equifax established a presence in India market and was licensed by RBI to operate as a Credit Information Company.
Equifax operates in India through Equifax Credit Information Services Private Limited (ECIS)and Equifax Analytics Pvt Ltd. ECIS is a joint venture between Equifax Inc., USA and seven leading Indian financial institutions - State Bank of India, Bank of Baroda, Bank of India, Kotak Mahindra Prime Limited, Religare Finvest Limited, Sundaram Finance Limited and Union Bank of India. ECIS was granted its 'Certificate of Registration' on 26th March, 2010 by the Reserve Bank of India (RBI) to establish a credit information company and provide various credit information services in accordance with the Credit Information Companies (Regulation) Act, 2005 read with Credit Information Companies Rules, 2006 and Credit Information Companies Regulations, 2006 (hereinafter together referred to as "CICRA"). Over the last 7 years, the credit bureau has grown to thousands of members including banks, NBFC's, microfinance companies and insurers. These members provide data on demographic and repayment information on millions of Indian consumers.
ECIS also launched a Microfinance bureau in India in 2011, collecting data from hundreds of microfinance lenders and providing a holistic view of the microfinance loans, and where linked, the retail borrowings of a customer.
We currently have a wide range of products on offer for credit grantors and borrowers - Basic Consumer Information Reports, Enhanced Consumer Information Reports, Microfinance Institution Credit Information Report and Equifax Alerts. To improve the data quality and thereby the quality of the credit information available, data enrichment and cleansing services are also on offer.
Equifax AnalyticsPvt Ltd. (EAPL)
In 2014, Equifax further grew its footprint in India through acquisition of an analytics firm. EAPL is Equifax's fully owned analytics entity in India, which delivers unparalleled customized solutions that enrich both the performance of businesses and the lives of consumers. Backed by our global expertise, our goal is to assist lending institutions manage risk efficiently through a combination of data and robust analytics. The unique insights that we deliver, help lending institutions make better business and credit decisions, using global proprietary tools customized to meet Indian requirements. EAPL, through the combination of differentiated data it manages, the expertise in advanced analytics it provides, the state of the art industry solutions it develops, and the leading –edge proprietary technology, has the unique capability to offer best-in-class offerings to its clients.
ECIS and EAPL will be together refereed as "Equifax India".
Equifax India has a highly driven and energetic team in the country with experts and leaders who come from the Banking and Financial services world. With a complete perspective of how credit information gets used in the real world and the expertise of the global team, we are committed to delivering world class products and services that will help lenders make the best business decisions.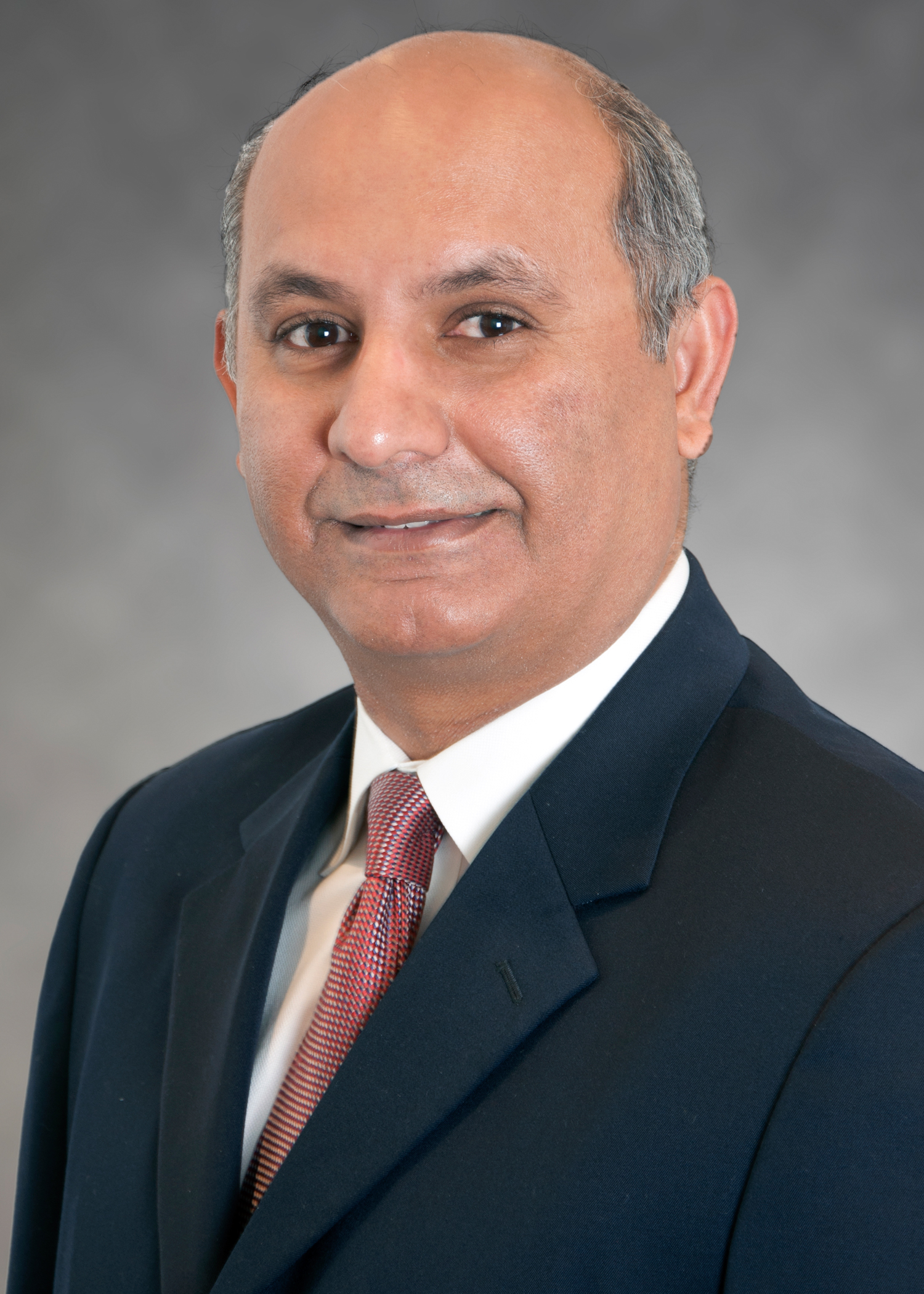 Shahid Charania
Managing Director for Emerging Markets for Equifax Inc. And Chairman of the Board for Equifax India
Shahid Charania is Managing Director for Emerging Markets for Equifax Inc. Appointed to this position in July 2008; he leads the company's efforts for emerging market expansion which includes Russia, India, Turkey, the Middle East and other similar markets. Shahid is responsible for creating strategic direction for expansion in these areas, for building and maintaining appropriate relationships within these markets, and for operating Equifax's businesses in these countries. Prior to joining Equifax, Shahid served around the globe in a variety of top-level positions with Fidelity Information Services for 17 years. He was Chairman and Chief Executive Officer for Fortune InfoTech, India. He was President of Fidelity Information Services, India and was Senior Vice President for Fidelity Global Solutions Group evaluating opportunities in the U.S., Germany, the Philippines and Brazil. Prior to this, Shahid was Senior Vice President, Ebusiness Group with responsibilities for converged electronic bill presentment and payment. Mr. Charania also has extensive payment processing experience with General Electric. Shahid was Chairman of the Board for Fidelity Business Solutions India and Fidelity Information Services India and Director for eFunds International. Shahid a resident of Atlanta, Ga. holds a bachelor's degree in Computer Information System, and is active in the Aga Khan Development Network, an international philanthropic agency which focuses on health, education, culture, rural development, institution-building and the promotion of economic development. It is dedicated to improving living conditions and opportunities for the poor, without regard to their faith, origin or gender.

Kalengada Nanaiah
India Country Leader, Equifax
KM Nanaiah is the India Country Leader, Equifax. As a part of this role, he is responsible for providing leadership and oversight for both the Bureau (ECIS) and Analytics businesses (EA) in India. Prior to Equifax, Nanaiah was associated with Renoir Management, a global consulting firm in the operational excellence space. Earlier in his career, Nanaiah was Managing Director of Pitney Bowes, India where he set up and led the country business unit for over ten years. He is credited with encouraging diversity at the work place and was a member of the global Pitney Bowes leadership team. Nanaiah is an MBA graduate and a rank holder from Mangalore University.
Amit Agarwal
Vice President –Operations
Amit has over 17 years of experience in operations management, service desk excellence, CRM, process enhancements, solution management, and quality & compliance. Prior to joining Equifax, he was Assistant General Manager – Operations at Intelenet Global Services where he was responsible for 3 US based processes dealing with diversified business of Credit Bureau, Healthcare and 24x7 service desk. Prior to that he was with E-serve International where he played the role of a customer assistance supervisor. He has an MBA in HR and a Bachelor of Commerce degree.

Deepak Arya
IT Director and Head of BI
Deepak has over 19 years' experience in handling various IT and BI Delivery organizations. He is responsible for managing all IT functions for India and also lead the Bureau-IT, BI and Product development team for India. Prior to joining Equifax, he was with Barclays where he served as VP - Operations IT. Earlier in his career, Deepak has worked with HSBC and CapGemini (earlier known as PATNI). He holds MS IT from NKU, US.

Manu Sehgal
Business Development Leader, Emerging Markets
Manu Sehgal is the Business Development Leader at Equifax, Emerging Markets. As part of this role, he is responsible for emerging markets & new segments business development, strategy formulation and expansion. He leads strategic initiatives, evaluates strategic alliances & partnerships, oversees acquisition integration and engages with regulators and Govt. agencies for launching new products and business models. Manu also leads the PR/Branding and is media spokesperson for Equifax in India. Manu is a Board member on two Equifax companies in India. He holds an MBA from IIM Kolkata and M.Tech from IIT, New Delhi.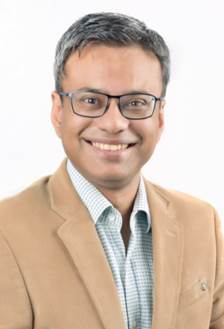 Monish Das
Head - Product and Marketing
Monish Heads Product and Marketing for Equifax across India and MEA. As a part of this role, he is responsible for managing the product life cycle and GTM for Equifax products . In addition he also manages branding and marketing for the company. Monish comes with a rich experiences of 22 years in the field of Product development, product lifecycle and entrepreneurship. He started his career in consulting with big four consulting firms across SE Asia, Europe and US. He has since worked in software product companies managing products and has also been an entrepreneur for many years . He holds a Integrated Master's degree in Technology from IIT-Delhi.

Nimilita Chatterjee
Senior VP, Data and Analytics
Nimilita is Senior VP, Data and Analytics at Equifax India where she is responsible for solutioning and delivery of analytical products for the credit bureau as well as for custom development. She manages a team of 100+ analysts at a specialized Analytics Centre of Excellence in Bangalore. In addition to India, this Centre of Excellence also works on critical projects for Equifax's US business and services Equifax customers in Canada, Europe and the Middle East. Prior to this, Nimilita was a part of the team that setup the Equifax India credit bureau where she was the Head of Products for 5 years. Prior to joining Equifax, she held a senior position in retail banking and various multinational Banks like Standard Chartered and Barclays in India. Nimilita holds an MBA from XLRI, Jamshedpur and a B.Sc. (Physics) from St. Stephen's College, Delhi.

Sathyan Chandrakesan
Vice President, Human Resources
Sathyan Chandrakesan serves as the Vice President of Human Resources. He has responsibilities for India and Middle East that includes human resources operations, Performance culture, Talent and Change Management and Employee Engagement. Prior to joining Equifax, he served in several senior human resources roles for Torry Harris Business Solutions, Marlabs Software and Pivotal Software Development. Sathyan received his bachelor's degree from Bangalore University and holds an Executive MBA from ICFAI University. He also has a Certificate from QAI for undergoing "Essentials of Software Project Management".

Sunil Kumar Pillai
Head – Legal & Compliance for ECIS
Sunil has over 20 years' experience in handling various legal and compliance matters. He is also overviewing the functions of company secretary and info security for ECIS. Prior to joining Equifax, he was with HSBC India where he served as AVP- Legal Earlier in his career, Sunil was a practicing lawyer in association with M/s Singhania & Co. Solicitor Firm, Mumbai. He holds a Bachelor of Law degree from Symbiosis, Pune.

V.Balakrishnan
Chief Financial Officer
Balakrishnan has over 20 years of experience in starting and setting up of company operations, business systems and processes, financial restructuring, business turnarounds, long term and short term funding, deployment of Lean initiatives , strategic planning , financial planning, budgeting and analysis. Prior to joining Equifax, he was the Country Head – India for Colfax Fluid Handling taking it to a Market Leadership position and also served as the CFO – Asia Pacific. He is a Chartered Accountant and Company Secretary by profession.