How We Thrive in Community
For us, a big part of maintaining a global business footprint is continuously making a conscious effort to create positive impacts in the communities where we work and live.
Corporate Social Responsibility
We understand that social problems require solutions created by many people working together within a larger system – a system not unlike the internal operations at Equifax where we do not function separately but together to achieve our goals.
Our community engagement approach looks beyond our philanthropic resources to leverage our business competencies. What this looks like in practice is:
An investment of millions in Equifax Foundation dollars around the world




Hundreds of thousands of dollars in matching gifts annually to support our employees' passion for non-profit work




Innovative "boots on the ground" economic development initiatives in Atlanta and St. Louis that take a collaborative approach to growing these areas with resources that include small business support, workforce development, innovation and entrepreneurship opportunities, as well as general financial tools and education




Volunteer blitz events as well as teams dedicated to supporting the efforts of core community partners year after year




Fostering catalytic community partnerships focused on providing consumers and the communities in which they live with the knowledge and information they need to be at their very best.
Global Effort
Abroad, our widespread international offices continually engage in a variety of amazing activities to help support causes and projects that align with the needs of their local communities. Their efforts focus on environmental issues, social welfare, community relations, and nutrition & education for underprivileged youth.
Some highlights of our teams in action include: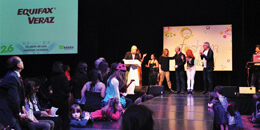 Argentina
With a focus on protecting the environment, we support "Equidad" (
www.equidad.com)
, which has a network of people sharing knowledge and best practices for social development via the use of information technology and the recycling of obsolete materials.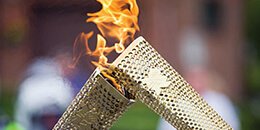 United Kingdom
We raised $130,000 at our charity ball for the Children's Bereavement Center in Nottinghamshire, England. The largest one-off item sold was an Olympic Torch from the 2012 games that went for $23,000. The event included over 250 colleagues, clients and suppliers.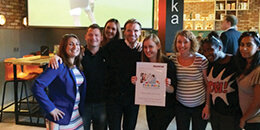 United Kingdom
In October, the London charity committee hosts a 'Rugby World Cup' social night. The evening supports Theodora's 'giggle doctors' hospital, which provides much-needed laughter and fun for sick children.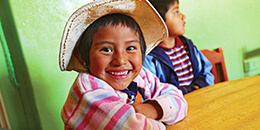 Mexico
We support "Casa de la Amistad" (House of Friendship), a regional nonprofit for low-income children with cancer. We matched employee donations with an additional percentage from our foundation.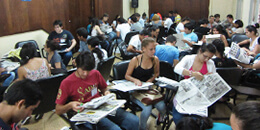 Paraguay
We formed a special program to help young people get their first job in the Paraguayan job market. The new program provides 100 students per year with training after graduation.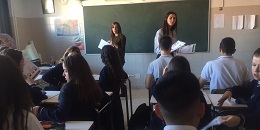 Spain
With the help of our volunteers, our collaboration with the Junior Achievement Foundation has helped improve the education of more than 500 children and young people in Spain. This scheme, aimed to combat absenteeism, help them acquire new skills and knowledge, as well as create more opportunities for their employability in the future.